Rubber speed bumps will have strict requirements when they are produced, mainly to ensure the quality of use. What are the specific performance requirements when they are produced? Below we will give you a brief analysis.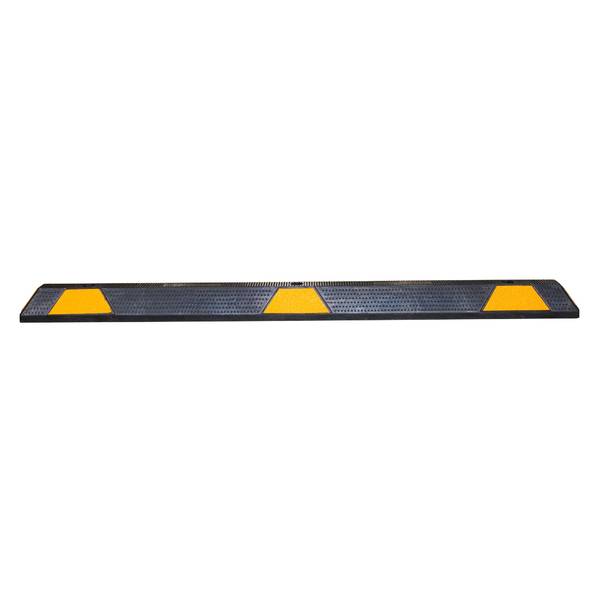 1. The outer surface of the rubber deceleration belt should have stripes to increase the adhesion. Each deceleration ridge unit should have a retroreflective material that is easy to identify at night when facing the driving direction of the vehicle. The surface should not have obvious scratches, and the color should be uniform. If connected to the ground by bolts, the bolt holes should be countersunk holes. Each unit of the deceleration ridge should be connected in a reliable way.
2. The cross section in the width and height directions of the deceleration ridge unit should be approximately trapezoidal or arc-shaped. The width dimension should be within the range of (300mm±5mm)-(400mm±5mm), and the height dimension should be within the range of (25mm±2mm)-(70mm±2mm). The ratio of width to size should not be greater than 0.7
3. Elongation at break: ≥200%
4. Tensile strength, ≥6.0MPa
5. Shore A hardness 65≤A≤85
6. Tear strength ≥ 20kN/m
7. Akron wear reduction ≤0.8cm3/1.61km
8. Impact elasticity ≥ 20%
9. Compression permanent deformation ≤ 25%
10. Ozone aging: no cracks
11. Hot air aging tensile strength change rate: ≤15%
12. Change rate of elongation at break due to hot air aging: ≤25
13. Ultimate load-bearing 20T: no deformation and no damage
The physical performance requirements of rubber speed bumps are usually judged by various physical properties such as elongation at break, tensile strength, Shore A hardness, tear strength, and wear loss. Whether the physical properties meet the standards.